News
AMPCO Pump Repair Parts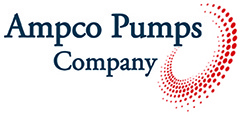 AMPCO Sanitary Pump Repair Parts
Repair Your AMPCO Pump with OEM Replacement Parts
---
Ampco Pumps, the leader in Sanitary / FDA Stainless Steel Pump Designs, now has repair and replacement parts and kits available on pumpcatalog.com. We have every part imaginable that you could ever want or need to fix, repair or maintain your current AMPCO sanitary pump. We also have motors in every horsepower, frame size and enclosure type including new premium efficient motors to replace standard part numbers.
Repair Parts, Kits and Motors Available for:
AC/AC+, CB+, Carts (Beer / Beverage Cart)
D K M R Z, LC/LD, LF, LH, SP
AL, ZP, ZP1, ZP2, ZP3, XP & ZP3A
AAP Repair Parts (Blender Mixer Series)
ROLEC DH and QTS
What type of repair parts are offered on AMPCO Pumps?
There are literally thousands of different parts ranging from o-rings to shims. The most common items offered are Ampco repair kits such as KIT#1-C114-S which is a seal kit for sanitary pumps with Viton seals.
If you are looking to replace your current motor or upgrade to the new EISA standard premium efficient motors, you have come to the right place. We can help you out for sure. When it comes to most parts, you will find them here including Valves, Nuts, Washers, Shafts and Sleeves, Adapters, Deflectors and Rotors.
As you can see... there are many options and parts available. Don't worry, we are here to help you and our expereinced pump representatives a e standing by righ tnow to assist in any way possible.
If you are looking for a custom quote on any Ampco pump whether its an expsisting pump that needs replaceing or a new application, you can call us anytime or simply fill out a form and we will contact you as fast as possible. Most of the time withing minutes!