News
AMT Pumps Available on PumpCatalog.com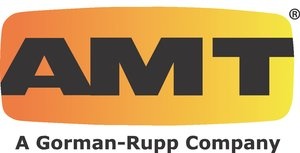 American Machine and Tool - AMT Pumps are now available online on pumpcatalog.com.
We are now featuring:
Self Priming Electric Pumps
Coolant Pumps
HVAC Multistage and Circulator Pumps
Drum Pumps
Specialty Pumps
AMT Pump Accessories
When it comes to Engine Drive Trash Pumps, look no further. We also carry several IPT and Gorman Rupp models. Whether you are looking for Gas Engine Driven Pumps, High Pressure, Centrifugal, Pedestal Mount, Self Priming or Drum Pumps, we've got you covered.
If you need help selecting the right AMT Pump for your specific pumping application such as agricultural, circulation, boiler feeds, commercial, industrial, dewatering, fire fighting,